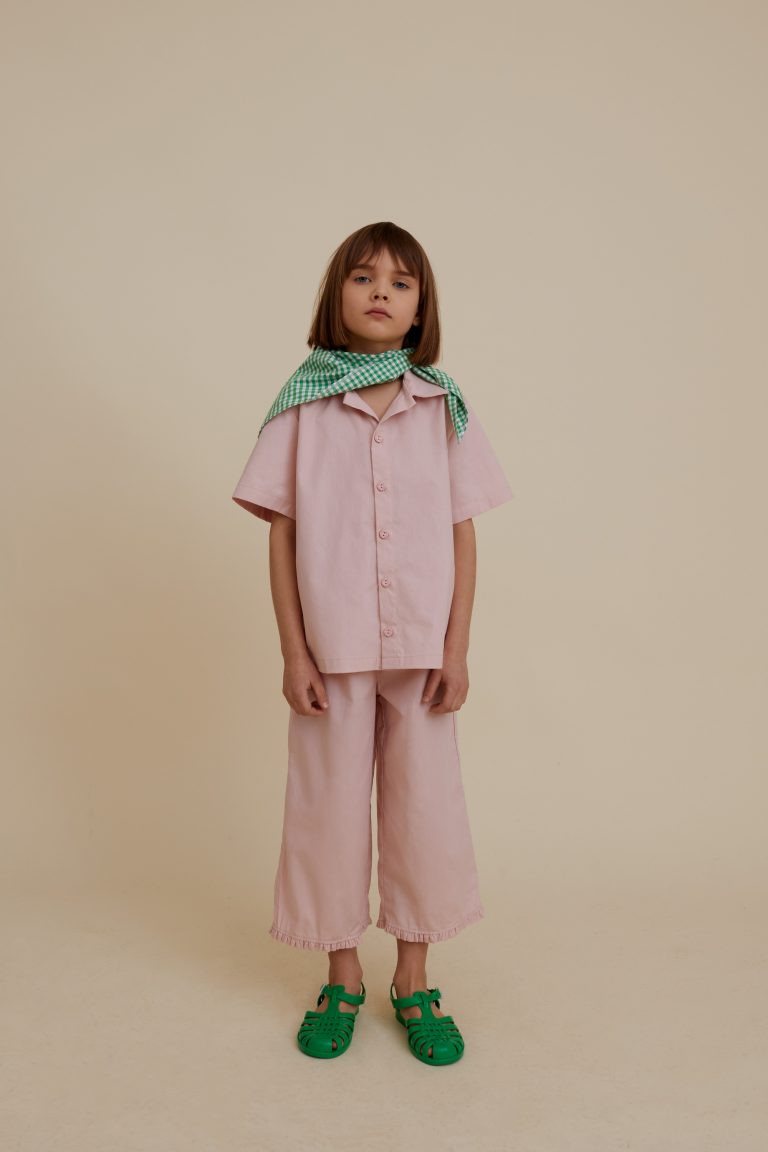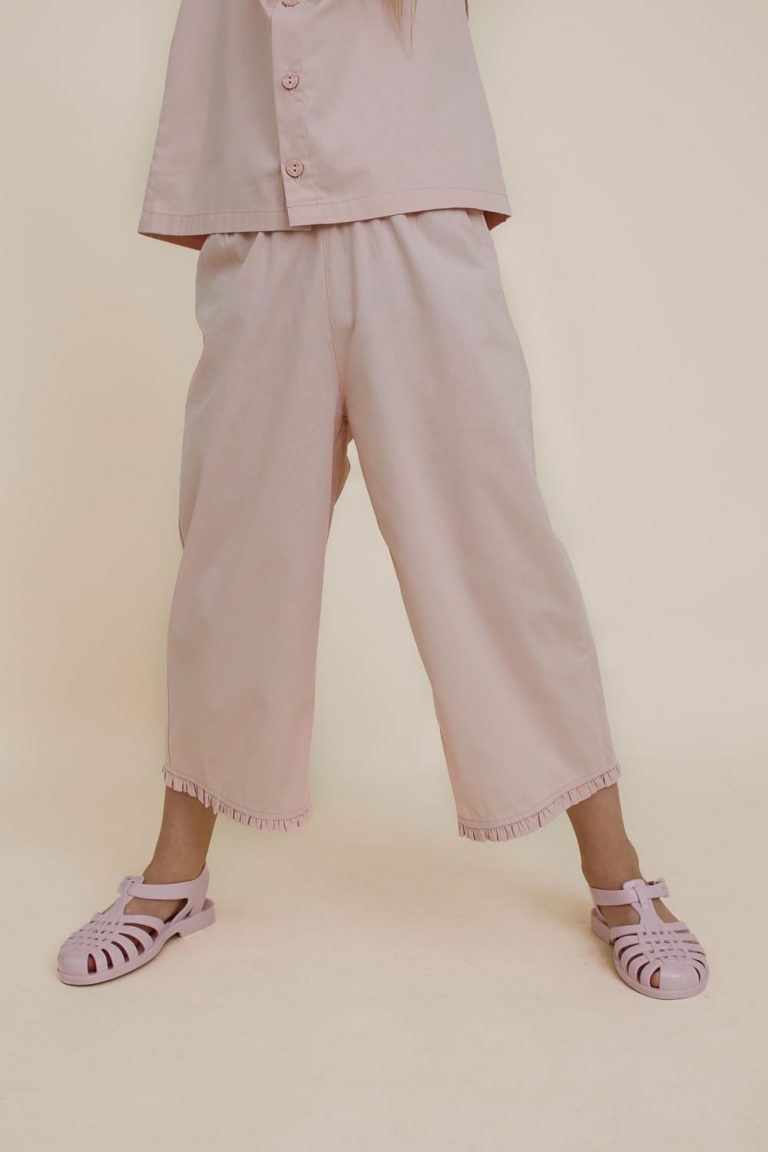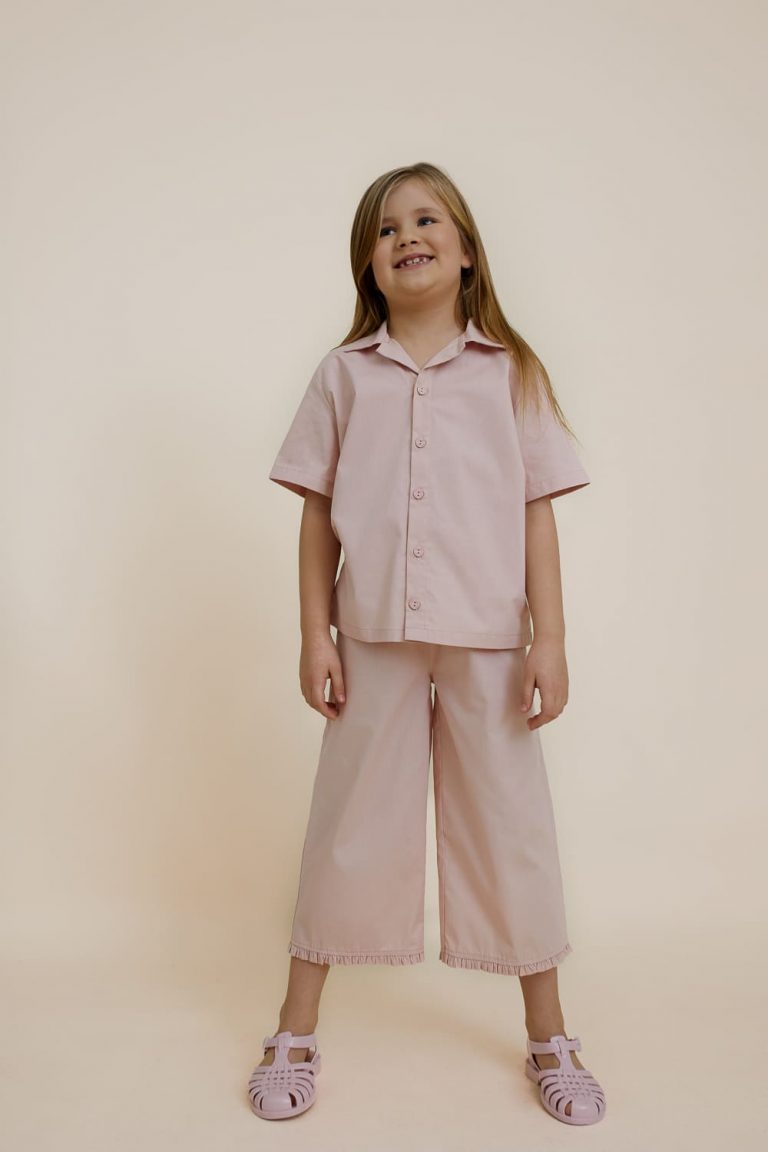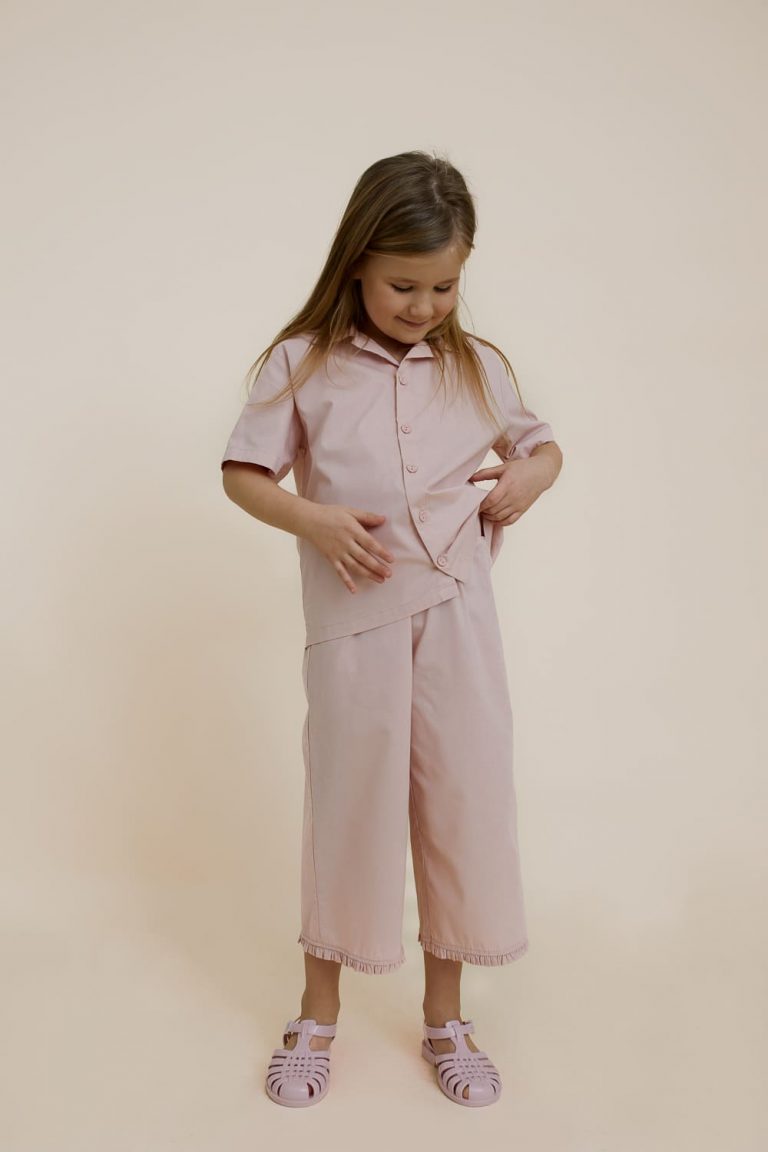 Wide-Leg Trousers with Ruffles
Slightly shorter wide-leg trousers made of organic cotton with tiny ruffles and an elastic waistband. Pair the pants with a top of the same material or a bold oversized sweatshirt by accessorizing the look with a bandana or a pearl necklace.
100% Organic Cotton/Machine washable
Proudly made in Lithuania.